World River Cruises - Emerald Radiance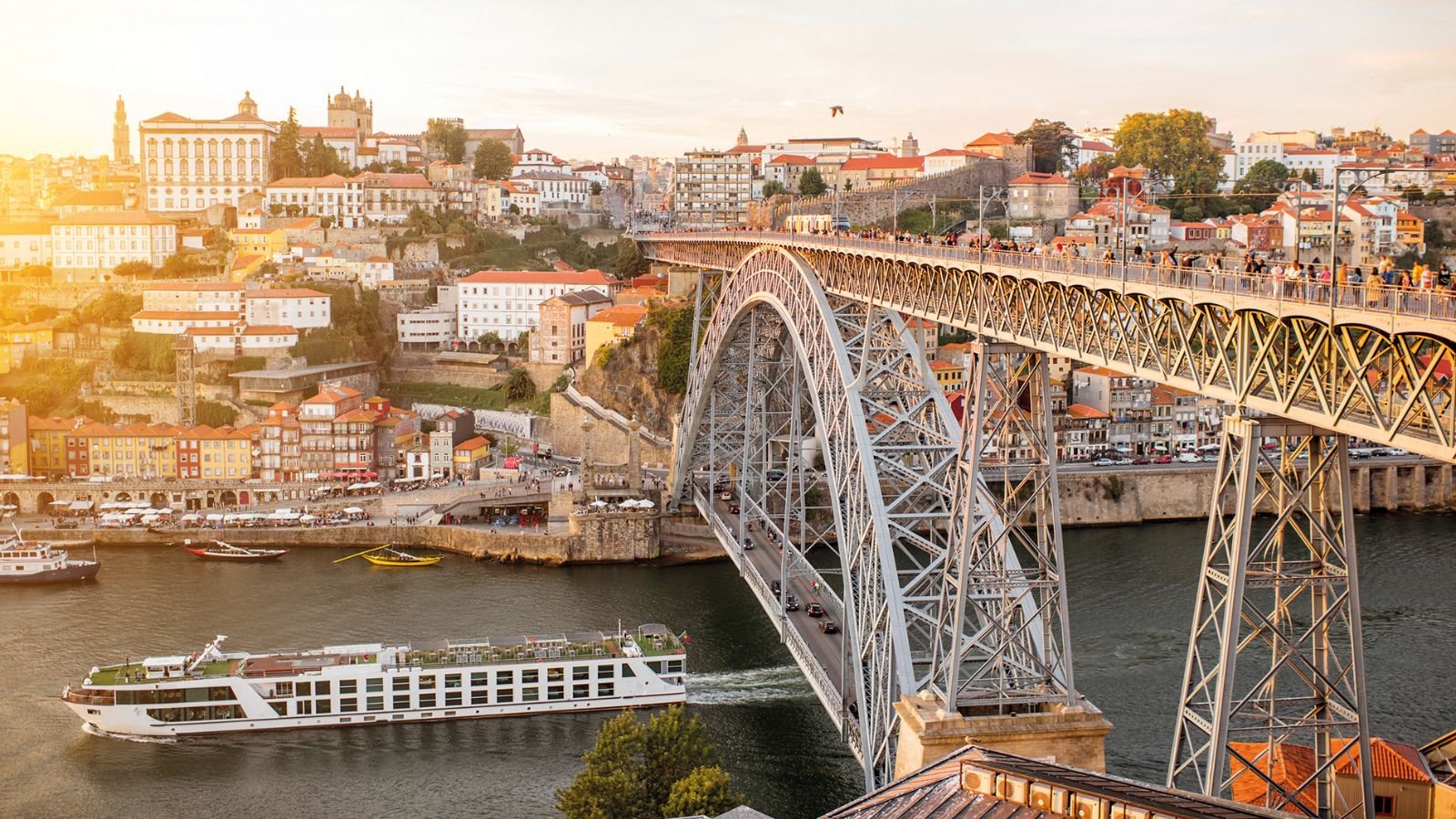 The Emerald Radiance will explore Portugal's Douro region, navigating the eponymous river Douro. Dissecting some of Europe's most beautiful vineyards and wine-producing villages, the river Douro evocatively stretches through beautiful backdrops on either bank. Fittingly, the bespoke Emerald Radiance has been lovingly designed and built to complement the jaw-dropping scenery unfolding before the ship's bow.
The Emerald Radiance is our most intimate ship to date, with a capacity of just 112 guests. Paired with the crew-to-guest ratio of 1:3, this low capacity accommodates incredible levels of service.
However, the small scale of the Emerald Radiance does not mean it is missing the key amenities and features to make your holiday atop the Douro any less comfortable or enjoyable. Intelligent deck planning has allowed us to add all the favourite features of Emerald Cruises' fleet to the Emerald Radiance, and there are even beautiful extra flourishes throughout. From the generously-proportioned suites and staterooms to the contemporary, chic Horizon Bar and Lounge, no aspect of the ship has been compromised by its moderate size.
Amongst the brand new additions featured aboard the Emerald Radiance are the Riverview Suites. Located at the rear of the ship on the Horizon Deck, and boasting floor-to-ceiling windows encasing our innovative balcony; the two Riverview Suites offer amazing, unspoiled panoramic vistas of the river as it flows on by.
Purpose built for Portugal's warm climate, the comprehensive Sun Deck aboard the Emerald Radiance provides ample opportunity to sample the sun and gentle river breezes. The open-air aspect of the Emerald Radiance includes The Terrace, the perfect place to enjoy a bite to eat and a drink or two with new friends. Or if you fancy a plunge, the Serenity Pool on the Sun Deck is the perfect place for a few lengths before breakfast, under the beautiful Iberian sky. 
Contact Us For Last Minute Discounts On 2022 River Cruises. Single Cabin Offers On Many Cruise Dates
Let Us Source The River Cruise that best Suits Your requirements. We have experienced cruise consultants who can offer you independent advice, availability and the latest offers. We have agreements with all the cruise companies large and small. We always put our clients interest first.
EXAMPLE CRUISE LINE INCENTIVES 2022:
CABIN UPGRADES
FREE TRANSPORT TO YOUR PORT OF DEPARTURE
FREE DRINKS
2 FOR 1 DEALS
NO SINGLE CABIN SUPPLEMENTS
BUSINESS CLASS FLIGHTS
FREE FLIGHTS
FREE TIPS
FREE EXCURSIONS
ONBOARD CREDIT
LOW DEPOSIT
*One or more of these offers may or may not be available.
PLEASE COMPLETE THE FOLLOWING SHORT FORM AND ONE OF OUR CRUISE EXPERTS WILL BE IN CONTACT VERY SHORTLY